There will be five promising days of yachting action, the 2020 Dubai International Boat Show is one of the highlights of the yachting calendar for the UAE and wider Middle Eastern region. The event attracts visitors from around the world, and aims to strengthen Dubai's status in the superyacht industry.
This year's boat show is expected to exhibit close to 500 yachts, split between the marina and a dedicated on-land exhibition area.
The Dubai International Boat Show hosts an incredible variety of yachts every year. The 2020 collection will be no different, with a huge spectrum of yachts on display, ranging from stunning superyachts and tenders to sleek pleasure cruisers and fishing boats.
In addition there will also be an enormous selection of cutting-edge watercraft that highlight the latest in modern technology.
Furthermore , popular shipyards from all over the world will be on hand to exhibit their latest models, unveil concepts and provide details and information about their yachts.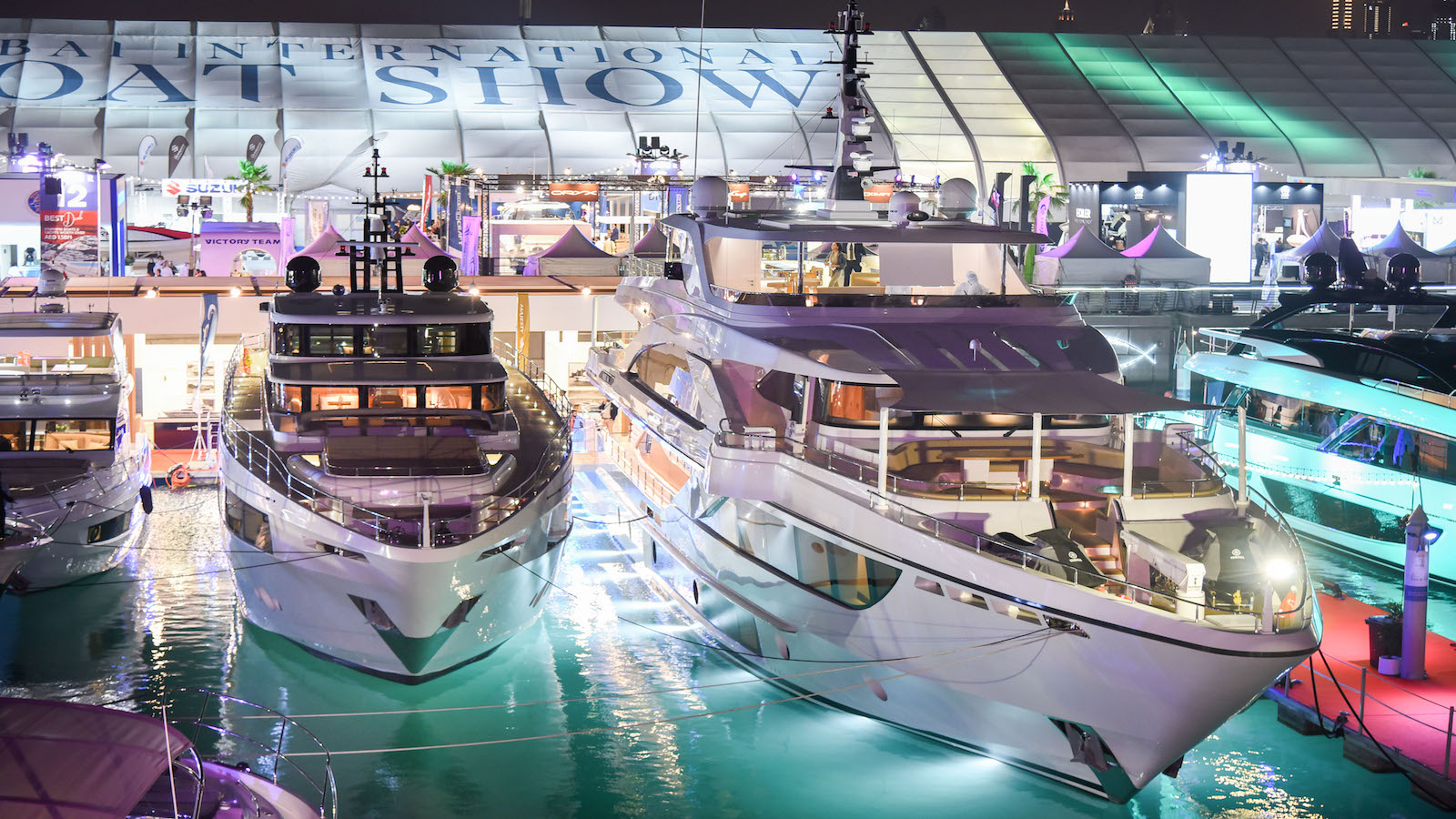 Water Sports
The Dubai International Boat Show (or DIBS) focuses also on water accessories, including state-of-the-art gadgets and the latest water toys.
The attendants will be able to try these toys for themselves, while being part in watertoy competitions. It is also expected to be a dive pool in the centre of the show, allowing anyone that is interested in scuba-diving to try in a safe and controlled environment.
Luxury Products
There is no boat show that would be complete without a wide selection of exhibitors showing off the finest in luxury lifestyle offerings.
There will be thousands of exhibitors from across the globe, providing everything from maritime products to jewellery, footwear and swimwear. If you are interested in cars DIBS 2020 will be hosting another prestige selection of supercars.
Away from the excitement of the show, there will be plenty of social activities to take part in, including DJ sets, cocktail soirees and relaxed pop-up events.
To find out more about the show or any of the charter yachts available, please feel free to contact us.